As CEO of a business, your job is not to get defensive or upset when customers give you constructive criticism.
Feedback is a gift.
But getting feedback and prioritizing it for development is hard.
Here are 4 steps on how you can handle it, with real examples, so you don't build unused features.
1️⃣ Show new features, without implementing them
Yes, before even jumping into development, just build a placeholder for your feature and ask for feedback. 👇🏻
- Add a placeholder for your feature with "beta" label to get attention
- After clicking show dialog to explain it more
- Allow them to vote if they are interested
In this case, you can always ask for more feedback and have the first users test your beta version. 🎉
2️⃣ Public Feature list
- This will remove the hustle of picking the next feature for development
- Users will engage more as they can participate
- You can ask for more feedback and brainstorm ideas
You can check out our example 👉🏻 http://feedback.pineapplebuilder.com
3️⃣ User Roadmap to be transparent and show what is in development
- Engage users with what is being developed
- They can be your first beta testers before going live
4️⃣ Changelog
- Share updates on a new feature to reengage your audience
AND You don't have to build it from scratch! We collaborated on this flow with Featurebase, to make it as smooth for your users as possible. 🚀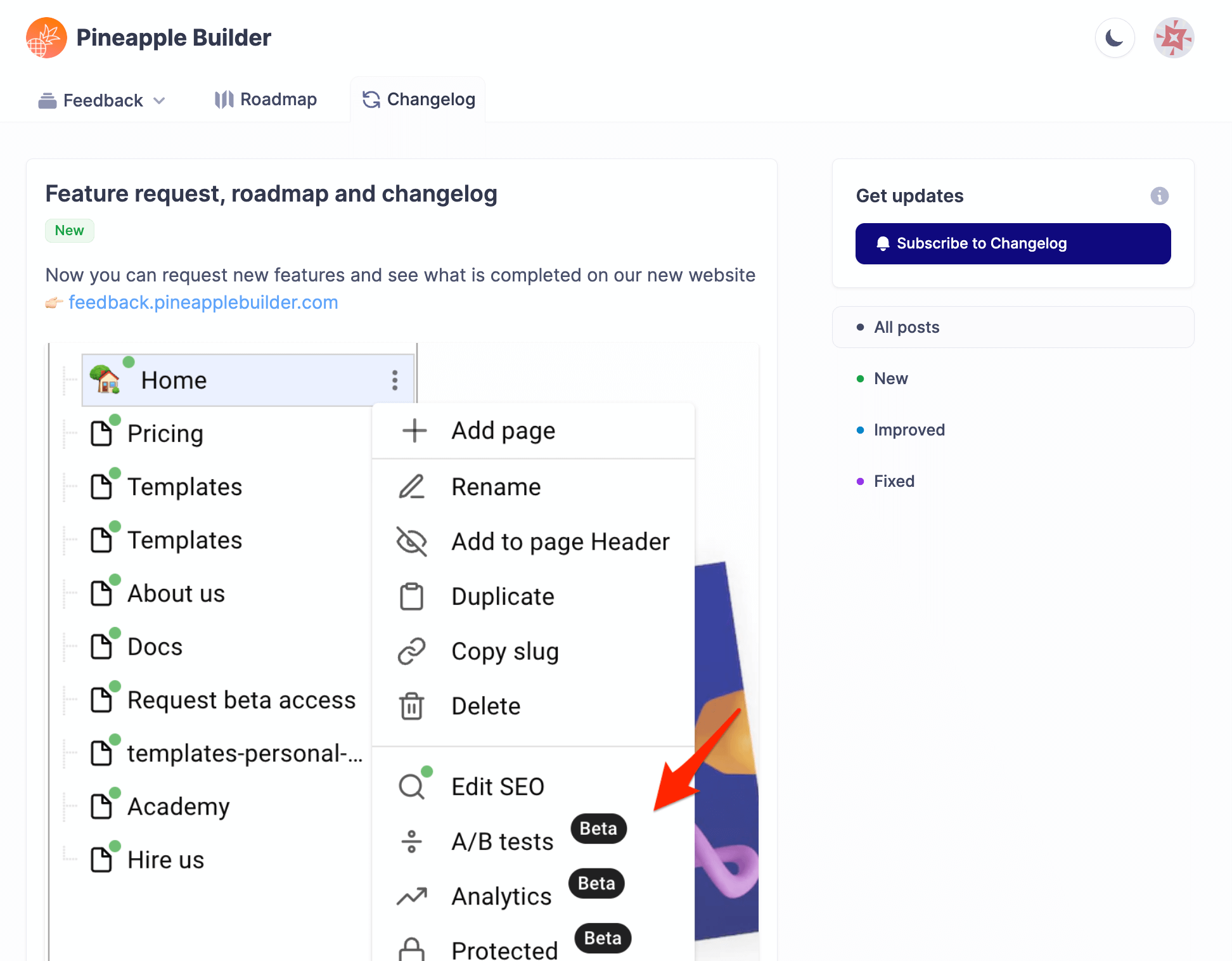 🔥 BONUS 1️⃣
You can integrate Featurebase with Segment and send all the events e.g. "voting", so you can add it to your analytics per user.

🔥 BONUS 2️⃣
You can integrate Featurebase with Intercom, so your users can leave feedback via the chat